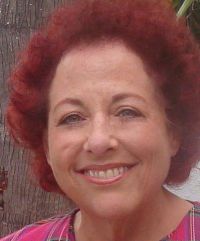 Lynne Diamond is the founder and CEO of Divorce Wizards, Inc. A professional mediator, licensed legal document assistant, and problem solver, Diamond has always been concerned about the breakup of families and high cost of divorce. Mrs. Diamond conceived and developed the company Divorce Wizards in 1995, to better meet the needs of families in turmoil. Read a profile of Lynne Diamond in the Orange County Register.
After many years as a divorce mediator, Lynne decided to go to law school to learn more about our legal system and was awarded her Executive Juris Doctorate from Concord Law School. She also graduated from Columbia University in New York city where she was awarded her Masters degree in Human Resources and her Masters of Education degree in Psychological Counseling. She received her undergraduate degree from Carnegie-Mellon University, Pittsburgh.
Lynne has a strong background in finance and investment learned during and after her lengthy career with Merrill Lynch. Before starting this business, Diamond was a Vice President with Merrill Lynch Pierce Fenner and Smith in the Newport Beach investment office. In fact, she had thirteen years of experience with Merrill Lynch as both a financial consultant and a manager.
Lynne discovered the Institute for Divorce Financial Analysis and participated in a program where she earned her certification as a Divorce Financial Analyst (C.D.F.A.) in March, 2015. In spite of the fact that Lynne had been an Orange county divorce mediator for many years, the program was invaluable in teaching her more about taxes as they relate to spousal and child support and more than she could ever need to know about pension and stock option valuations.
Lynne's advanced family mediation training was completed at the Straus Institute for Dispute Resolution, Malibu CA. and her basic mediation training was with CSP-Dispute Resolution services in Irvine.
Diamond has been mediating divorces for almost twenty years in the same location in Newport Beach, CA. She's mediated thousands of cases and has developed the skills and insights over the years to help even the highest conflict couples resolve their issues and complete an out of court, less expensive and time consuming divorce. Personally networking with hundreds of experts in the divorce and family fields, Diamond brings together a group of seasoned professionals to assist you in planning and executing a more comfortable, more durable divorce.
We are not attorneys. We can only provide self help services at your specific direction. L.D.A. #281.